Early childhood educators are one of the most important people in your child's life. They are responsible for helping to build a meaningful foundation for your child's academic career during one of the most crucial times of their lives. Since most children develop the necessary skills needed to properly develop their brain by the age of five, it's no wonder why preschool teachers are so important.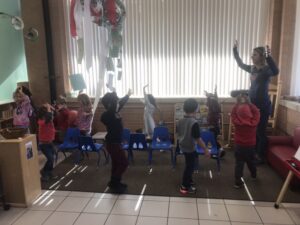 It is the responsibility of your child's teacher to aid them in developing skills such as socialization, communication, critical thinking, self-control, self-confidence, and many other necessary skills for success in school and life. Some of the methods to develop these important skills include inspiring children to engage in special learning activities and daily lessons, and creating diverse curriculums to broaden their knowledge base. They encourage independence through problem-solving activities, and providing children with praise and encouragement to motivate them and develop their self-esteem.
For a preschool teacher to be successful, they have to possess many endearing qualities. Teachers of young children must be patient and kind. They understand that children are still learning; they need to be taught many things and it's not always easy to complete certain tasks. Preschoolers are unique. Early childhood educators combine proven approaches with their own talents to help children, many with different personalities and interests, thrive everyday.
For a program to be effective, preschool teachers keep everything labeled, clean, and organized. When multiple children are completing an activity at the same time, things can get a little messy. This is a key reason why preschool teachers make sure that materials for activities, child belongings, and other toys and media are organized and easily accessible.
Amazing preschool teachers are not just important in the lives of children. They also play a very crucial role for families. Being available to parents to help to educate and nurture their children is an incredible role. It allows parents to work or complete other tasks knowing their child is well taken care of. It allows children to have new and amazing experiences, and learn to love learning while they grow meaningful social relationships.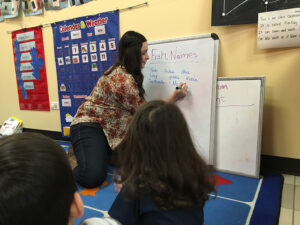 Preschool teachers are often a child's first experience with an adult outside of their own family. This is a great opportunity to make an important impact on their lives. We can still remember our first great teacher and how they made us feel. How incredible it is to know there is one single person that can have such an impact on someone's life?
Preschool teachers serve a valuable role in your child's educational journey. It's in their care that they get to make new friends and find new opportunities. You are your child's first and most important teacher. Preschool teachers help to offer another nurturing and compassionate adult figure to guide them through their day. Teachers are one-of-a-kind superheroes that deserve so much praise for their role in helping to prepare successful, competent children ready for the world ahead!