The infant class is for children as young as 6 weeks until they turn 18 months. The infant room is designed to be a supportive "home away from home" for our youngest children. Our mixed age infant room allows the children to participate in secure and continuous relationships with their teachers until they are ready to transition to the toddler room.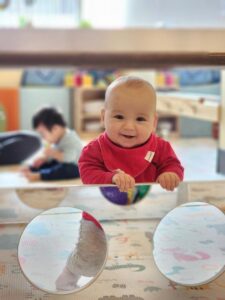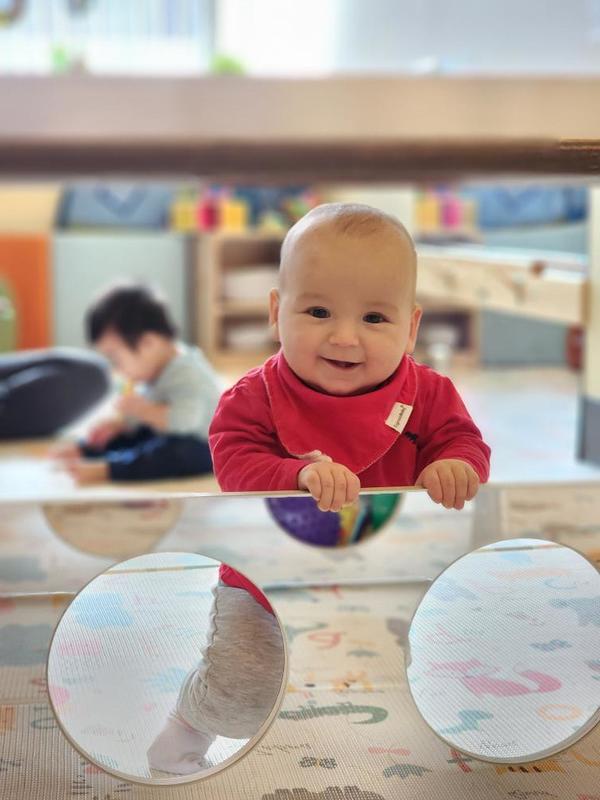 The classroom is organized in a way that provides the exploring tot with many and varied opportunities to discover their effect on the world. An activity such as exploring cause and effect through the use of large tubes and cars, digging in a sand-filled sensory box, and mixing finger paints over a large canvas help the 1 year old make connections and increases their desire to further explore.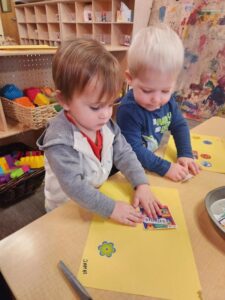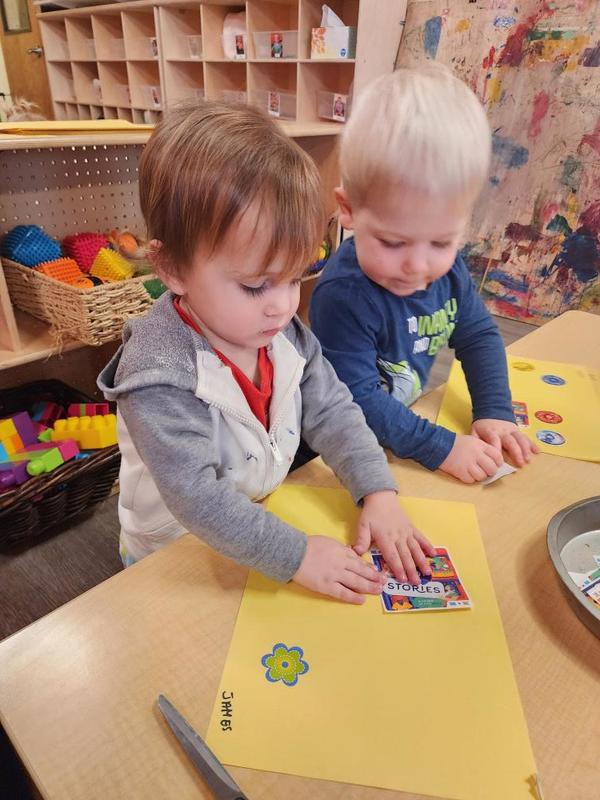 Junior Kindergarten Program
The Junior Kindergarten Class is for children who have turned 3 years old by September 1st of the school year and is designed to facilitate the young junior kindergarten child's imagination, curiosity, and peer- relationships while supporting the older junior kindergarten child's early academic, social-emotional, and creative skills. The class will have a maximum of 20 children and 3 teachers.