At Creative Scholars we understand the importance of gross motor play on a child's health and development.  Young children are constantly on the move; this movement builds their brains, strengthens their bones and muscles, and supports their self-confidence.  We know that before a child can hold a pencil and fine-tune their small motor skills, they first need to build their coordination and their core strength.
With the same intentionality and care that go into planning and designing our classroom environments, we have done the same with our large indoor playground.  Our 2,000 square feet indoor playground is a space inspired by childhood.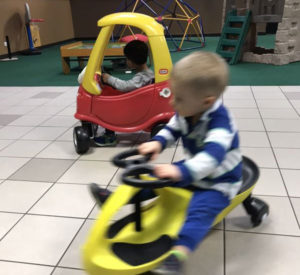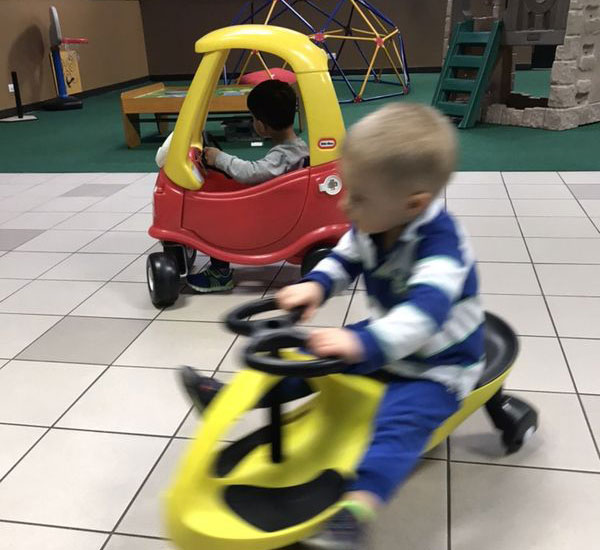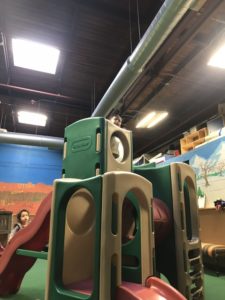 Large play structures provide ample
opportunity to climb and slide.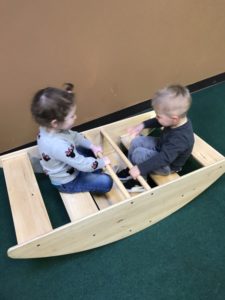 Wooden open-ended toys help develop their
imagination, dexterity, and physical strength.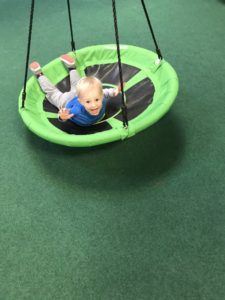 Large indoor swings provide sensory integration and offer a
great overall workout for little legs, arms, and core.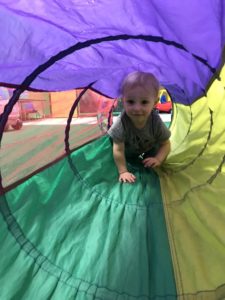 Child crawl tunnels are a fun and exciting way to
help develop arm and leg muscles, and reinforce gross motor skills.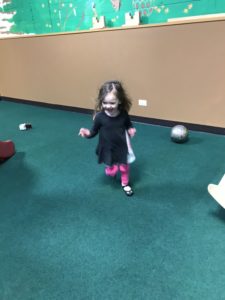 Our large indoor space provides plenty of room
for running and playing.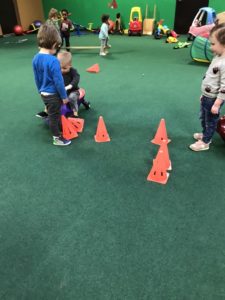 Cones are used to imagine obstacle courses, designed
by our little creative scholars.
Our climbing dome is an exciting, geometric design that
helps children develop strong muscles and coordination.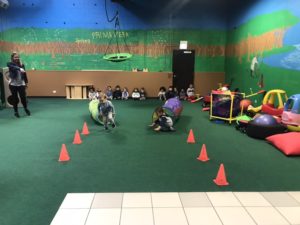 CSP teachers take advantage of the large space
to organize games for the children to learn cooperation.
Every day, the children spend at least an hour at the indoor playground.  With large skylights bringing in natural light, our play is not tampered by the elements; even when it is raining, the heat is extreme, or the cold falls below freezing our students have a safe and engaging place to get exercise and large movement in their day.